In response to the daily post Nostalgia
Green Leaves….
they bring back memories of many an event.
Festivals and Fetes on the large patch of green opposite Nine Acre Court.
I always wondered if the name of the flats had anything to do with the Tudor hall nearby,
It brought back memories of visiting my Aunt in the flats near to Nine Acre, sadly no longer there…though Nine acre has had a facelift…Brick Red changed to white and blue from behind the park.
Days of being younger, in my hometown of Salford, where the metropolis outspread the greenspace.
Not that it wasn't there – those who read my pieces on the local parks would tell you there were pockets of green to enjoy.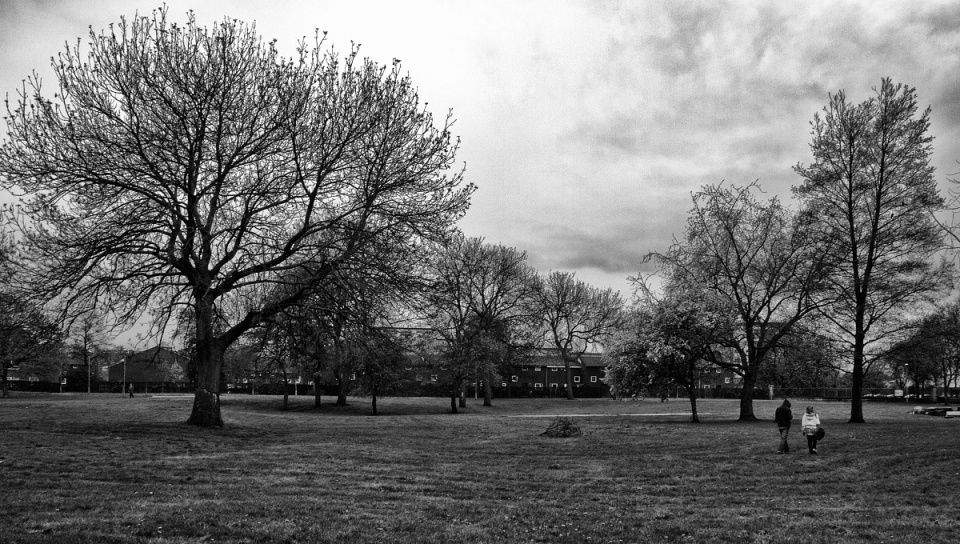 Walking through Ordsall , Peel and Buile Hill Parks in Spring, gave you a wonderful hit of the seasons…as the young played on swings and the older lads played football and the local crown green bowls clubs played on the bowling green
Blossoms covered the carpets of Green when the wind gently blew them off the trees branches. Swathes of green turned to a carpet of pink, yellow and white.
As the seasons changed – so did the colours – towards the end of summer the deciduous residents of Salford's parks turned from green to yellow to red. eventually the leaves would turn brown and fall off the tree – and made a wonderful noise as you walked through them. If dry enough a crisp dry crunch as you stepped on them. Then during the winter, if lucky layers of snow would cover the ground like a canvas and the fallen leaves would shine like diamonds in the winter sun, painted by frost and snow.