Bury , 22nd June 2016
Today I took my camera on the tram to Bury, and met up with fellow Imperial War Museum (North) volunteers at the regimental museum of the Lancashire Fusiliers.
The Lancashire Fusiliers fought in battles all over the world during their time as a regiment in the United Kingdom, and this museum documented some of the stories as well as the history of the regiment. The bronze globe reminded me of IWM North's building – "the shattered globe" as the wire frame showed all the places where the regiment fought in conflict.
During world war one , and the Gallipoli campaign, Six Victoria Crosses were issued to men of the Lancashire fusiliers to honour the regiment for their bravery. They're known as the "Six VCs before breakfast". A painting depicting the scene is on display by this picture.
For those who needed to know about the army and its structures – a helpful guide was on hand to show how the companies of men were formed.
In addition to the Uniforms – several weapons were on display, such as the Rifles used by the men of the fusiliers. In addition to our walk around, we were given an interesting talk by a member of the fusiliers who now works at the museum.
The Fusiliers are now part of the Royal Regiment of Fusiliers. This museum honoured those who fought and served in the regiment.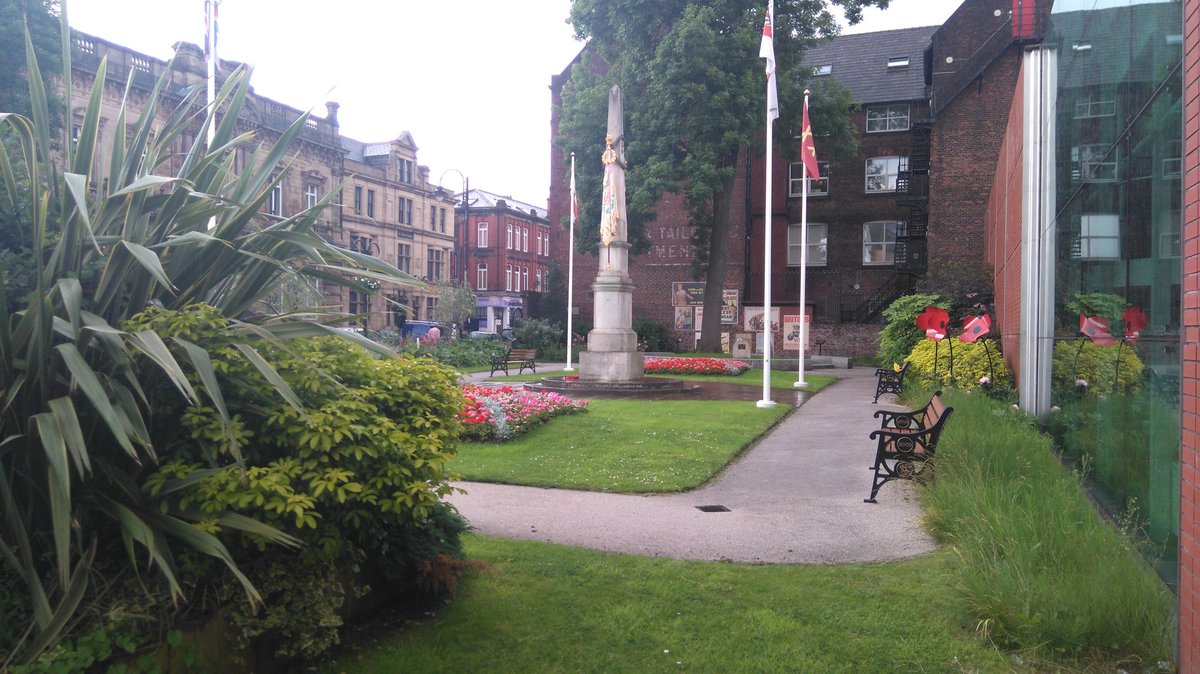 There is a memorial garden in the grounds of the museum containing the local cenotaph, whilst research facilities are available to search through museum archives.