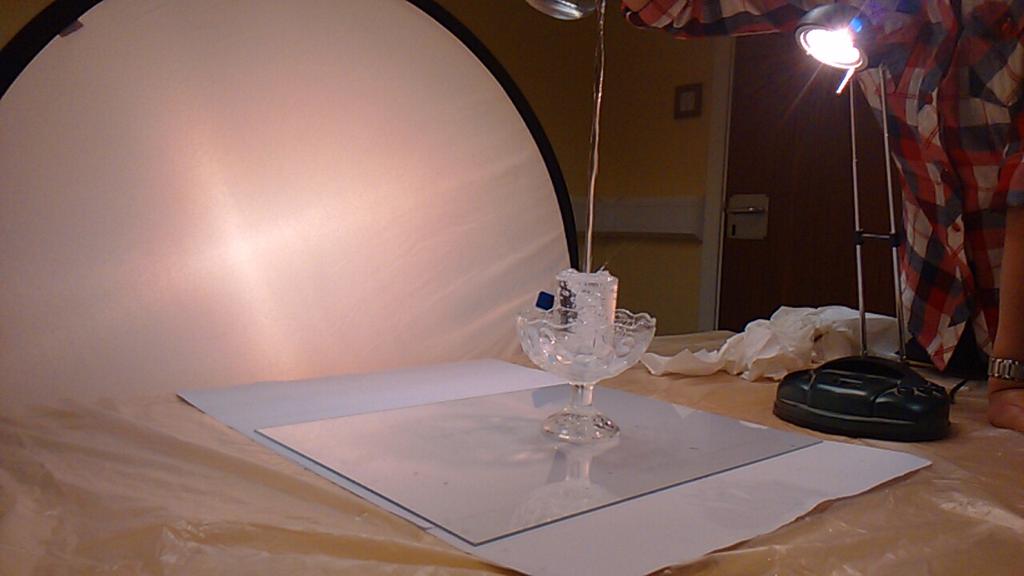 Another Day in BASICs Photography Class – and today we've been doing a spot of Motion Photography.  It basically revolved about slowing down the speed of the shot to capture the movement in the picture.  The cameras were kept steady using a tripod or a flat surface and the shutter speed was brought up to a fast speed in order to capture the action of the water entering the glass and the bubbles it created.
It was a really enjoyable session as all the group worked as a team to achieve some brilliant photography
The motion photography is part of a 'food' theme we've got running throughout our lessons – we hope that some of the pics will be used to decorate BASICs Café – Food for Thought.